Whitepaper
The State of Enterprise AI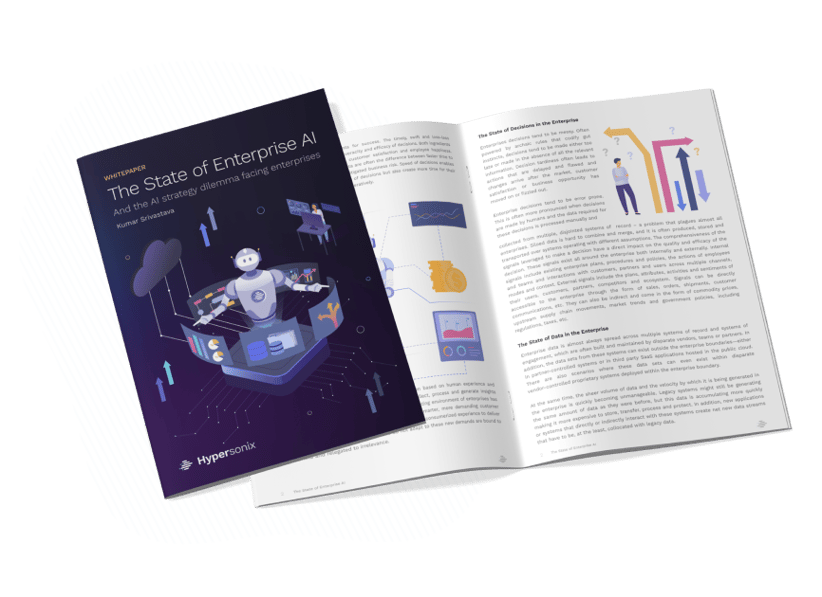 What's Inside?
Successful enterprises enable decisions with data. But is it really happening?
The State of Data
How is data being managed by enterprises today? Is it generating business value?
The State of BI
Is BI inferior to AI? Is BI an enabler or a disabler for an enterprise chasing profitability?
The State of AI-Readiness
Are enterprises really ready to embrace AI? Are the solutions they're embracing viable?
The State of Enterprise AI
Have enterprises been successful in tapping into the value of AI? What's the answer?